Bea Ness



BEA NESS: Regional airport


Local map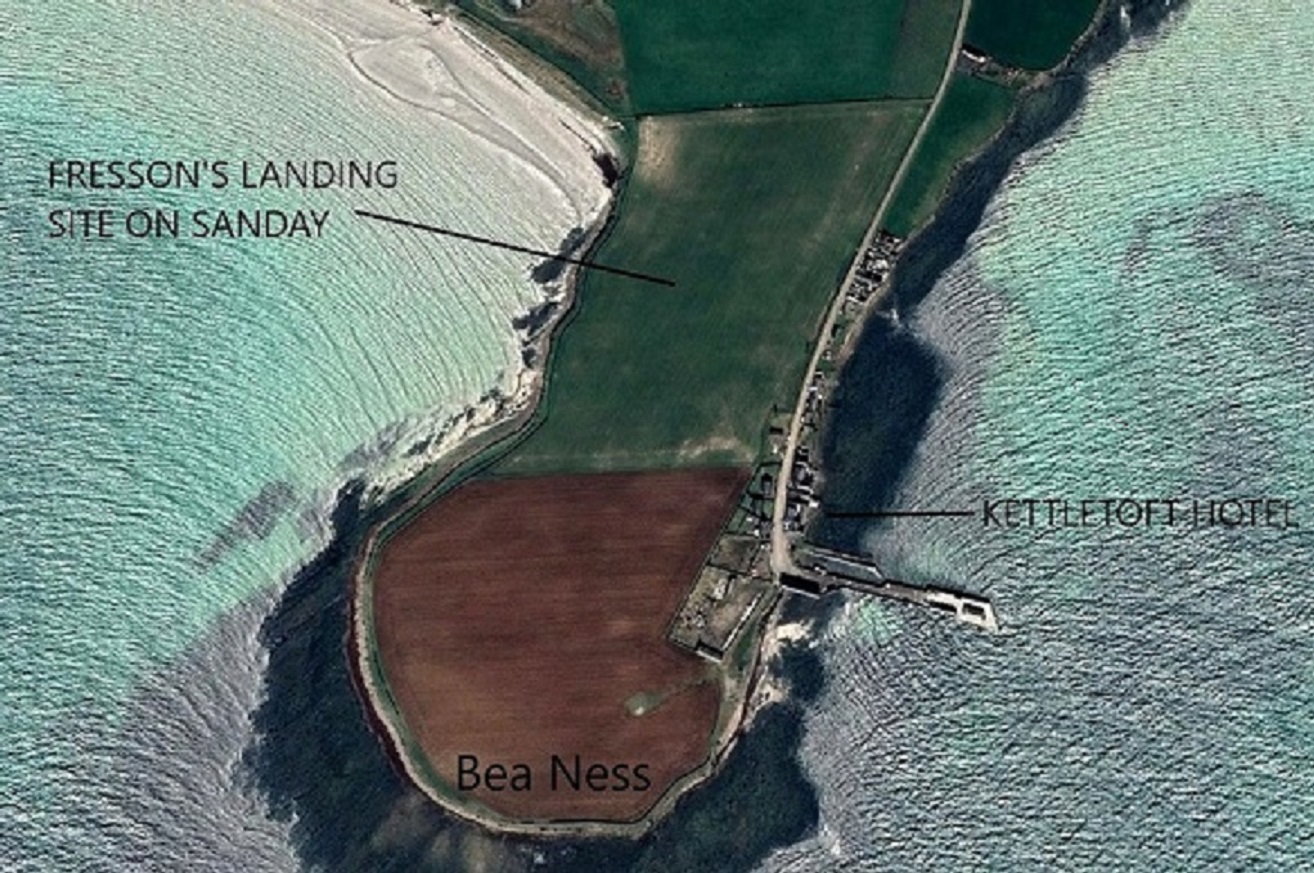 Google Earth © view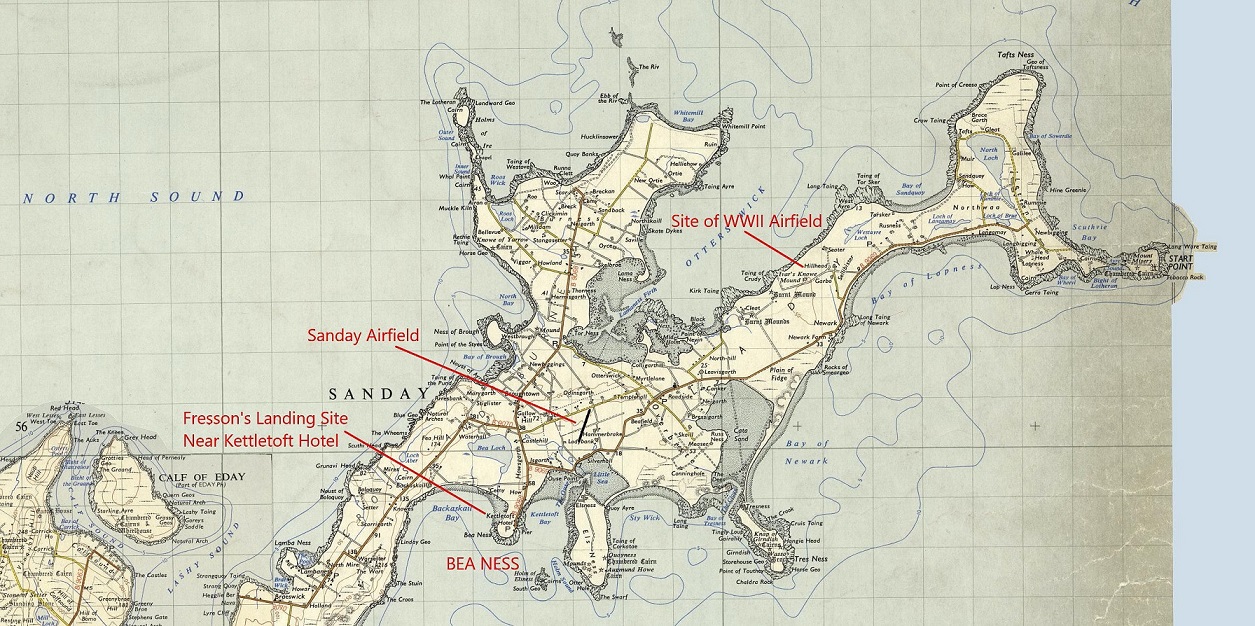 Sanday area map
Note: These three pictures were kindly provided by Mr Michael T Holder
Location: About 1.5nm SW of the present day SANDAY airport

Period of operation: 1934 to ? (WW2 perhaps?)


NOTES: It appears that on the 6th August 1934 E.E. (Ted) Fresson landed on Sanday in a field adjacent to the Kettletoft Hotel, and, this would later become the Landing Ground for the island.

If anybody can kindly offer advice, this will be most welcome.




We'd love to hear from you, so please scroll down to leave a comment!
---
Leave a comment ...
Copyright (c) UK Airfield Guide