Nutfield Marsh Road


NUTFIELD MARSH ROAD: Private airfield


Three pictures
Local view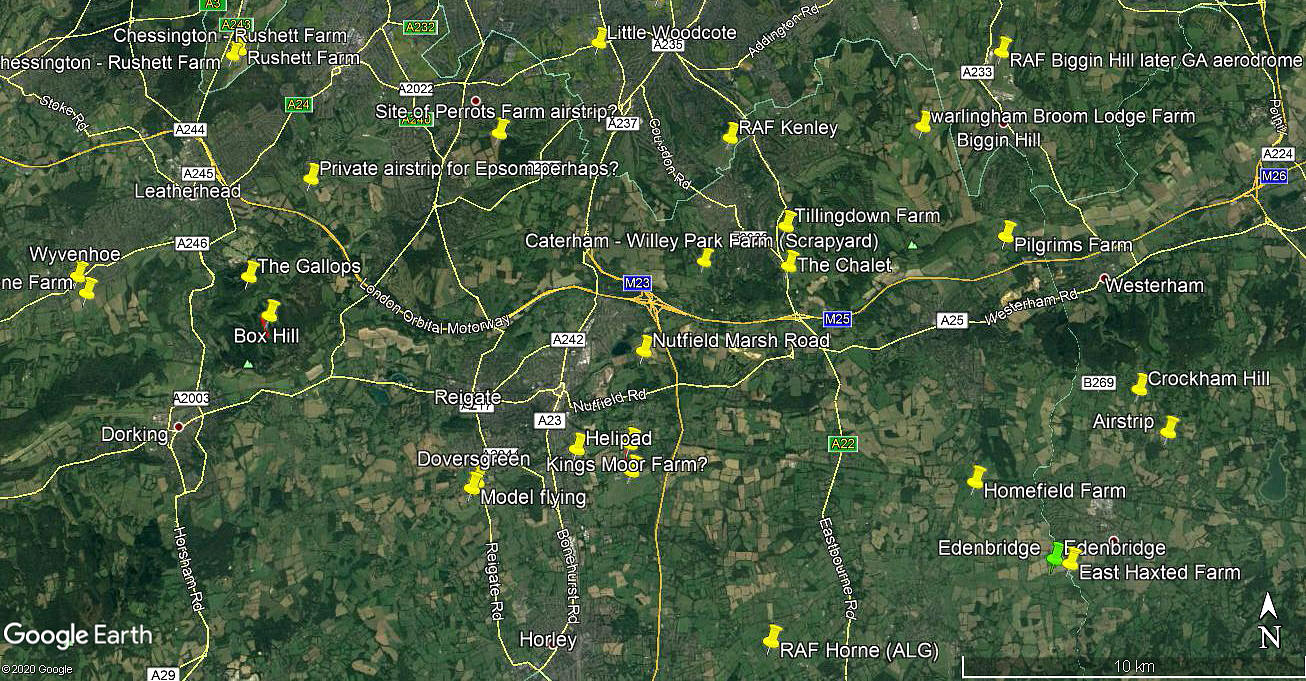 Area view
Note: The second and third pictures were obtained from Google Earth ©
Location: About 1.5 NNE of Redhill town centre

Period of operation: Unknown (?) but certainly in June 1940


NOTES: This is of course very much what this 'Guide' is all about. In part finding those flying sites generally unlisted in other sources. Thank heavens so many very kind people have offered to help. Mr Graham Frost has been a great friend of the 'Guide' and found these pictures taken by Ms Thelma Davies on the 4th June 1940 when the Simmonds Spartan 1 landed here. Apparently after flying in from GRAVESEND in KENT.

This aircraft, registered as an aerobatic two-seater type, was initially registered to the Eastern Flying Club at Brentwood in Essex from the 26th of August until the 6th of March 1939. Presumaby yet another location to investigate?

It was then registered to Mr Robert O Lindesay from the 21st March 1939 until the 1st December 1946, and was listed as being based at REDHILL. However, records appear to show it was scrapped at Nutfield in 1947. So - what can we make of this?

Another aspect which has me a tad confused, is the date. I had thought that all private flying had been banned in the U.K. at the outbreak of WW2? But here we have evidence, or so it seems, of a private flight taking place in June 1940.

As always in this 'Guide', if anybody can kindly offer advice, this will be much appreciated.


We'd love to hear from you, so please scroll down to leave a comment!
---
Leave a comment ...
Copyright (c) UK Airfield Guide