Ready Token



READY TOKEN: Private airstrip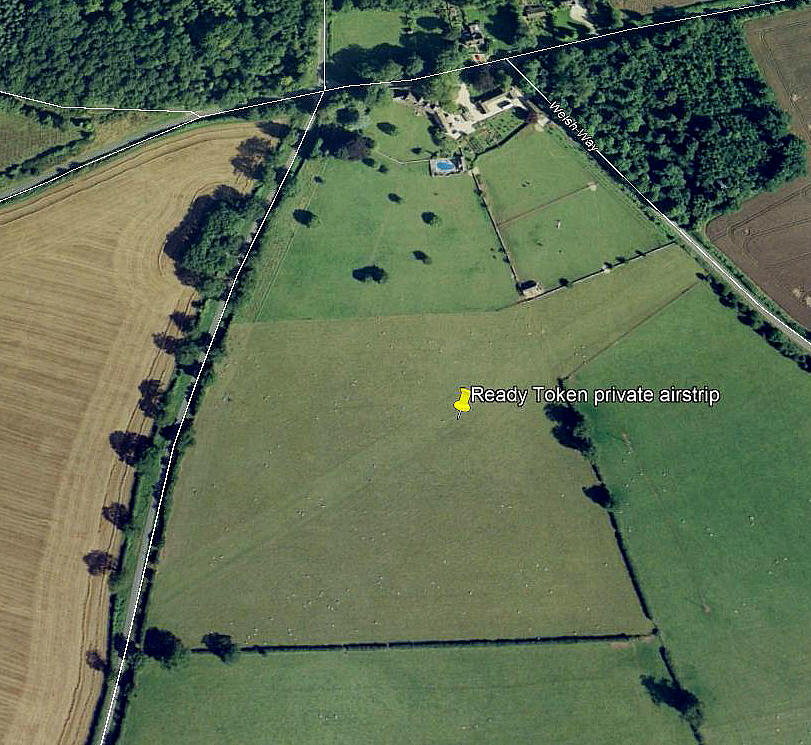 Aerial view 1999
Aerial view 2008
Aerial view 2015
Note: All three of these pictures were obtained from Google Earth ©
By 2018 all traces of this airstrip had gone.
Location: On the western edge of the Brize Norton zone, very close to the hamlet of Ready Token. Roughly 5nm NE of Cirencester town centre

Period of operation: 1990s(?) to around 2016?

Runway: (2008) 06/24 370 grass

NOTES: I found a mention saying: "This airstrip is located near a private house, with a windsock erected if flying might take place. The approaches for those invited to fly in are described as being "tight"."
We'd love to hear from you, so please scroll down to leave a comment!
---
Leave a comment ...
Copyright (c) UK Airfield Guide