Swalecliffe
Note: This map only shows the position of Swalecliffe within the UK. The position of the 'airfield' appears to be unknown? Any advice will be much appreciated.


SWALECLIFFE: Civil aerodrome
(Also referred to simply as an 'airfield' but also known as PARSONAGE FARM and HERNE BAY too?)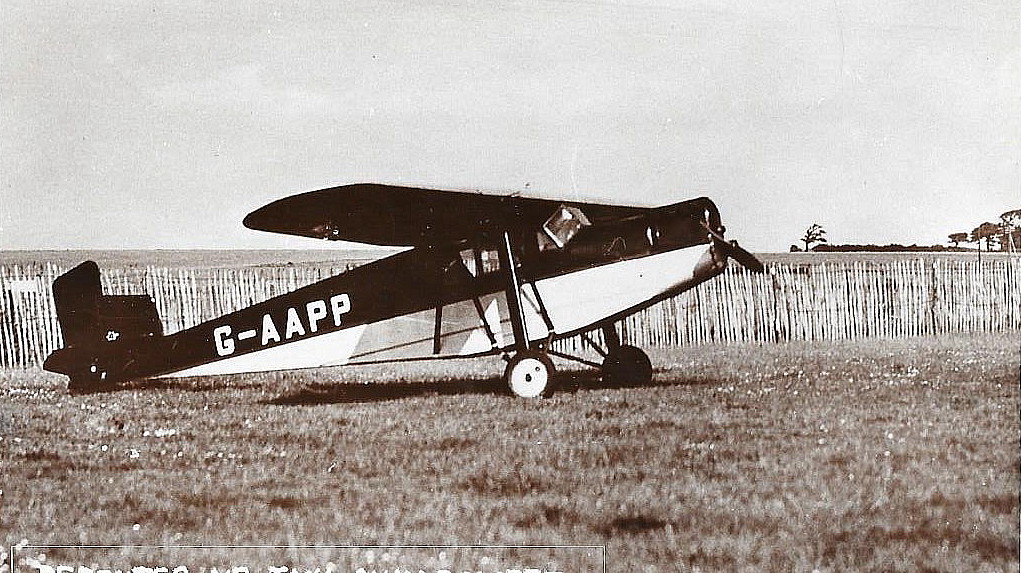 The Desoutter MK1 G-AAPP
Note: This picture from a postcard was kindly sent by Mike Charlton who has an amazing collection. See;
www.aviationpostcard.co.uk
The caption is, "Desouter Air Taxi, Swalecliffe". Note the second 't' in Desoutter missing. Checking out the history of this aircraft appears to reveal conflicting information. One source claims it was registered on the 11th of November 1929 and crashed in Cape Town, South Africa on the 21st November 1931.
However, the UK register shows it as being owned by Mr Joseph King of Byfleet, Surrey and based at HANWORTH from the 15th October 1931 until September 1932.
Location: 2nm ENE of Whitstable town centre
Period of operation: 1929 to 1932 only

NOTES: I now have a suspicion that SWALECLIFFE was also known as the aerodrome for Herne Bay as well as Whitstable, can anybody throw more light on the subject?
Venue 11th August 1929 for Alan Cobham's Municipal Aerodrome Campaign Tour?

Also on the 8th August 1933 Cobham's No.1 Tour

28th June 1934 Cobham's 1934 Tour of the UK and finally on the

3rd August 1935 for Cobham's No.1 Tour? Or did they perhaps use BROOMFIELD, or both, or neither? It was certainly known that these various "Flying Circus" operations often used different sites over the years in any given locality
We'd love to hear from you, so please scroll down to leave a comment!
---
Leave a comment ...
Copyright (c) UK Airfield Guide